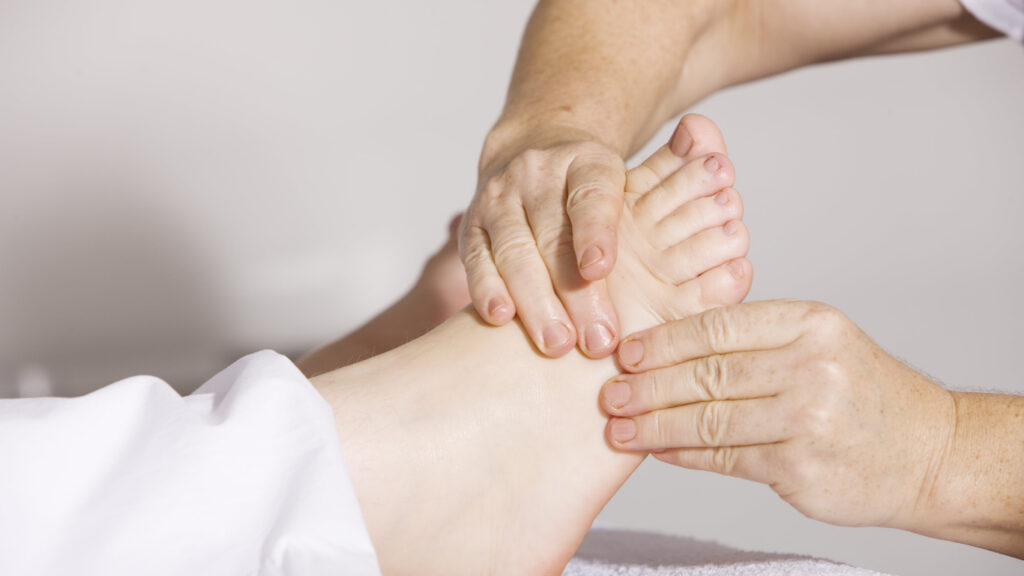 Rejuvenate Your Soul, One Step at a Time: Discover the Healing Magic of Foot Reflexology
In our fast-paced, modern world, taking a moment to unwind and rejuvenate is essential for our well-being. Enter foot reflexology, an ancient healing practice that taps into the body's hidden wisdom through the soles of our feet. Let's explore how foot reflexology can be your passport to relaxation, balance, and holistic well-being.
The Art and Science of Foot Reflexology
Foot reflexology is a holistic therapy that dates back thousands of years, with roots in ancient China and Egypt. It's based on the belief that specific points on the feet correspond to different organs and systems in the body. By applying precise pressure to these reflex points, a skilled reflexologist can stimulate the body's natural healing mechanisms.
The Healing Touch of Reflexology
Imagine a therapeutic foot massage that not only soothes tired feet but also rejuvenates your entire body and mind. That's precisely what foot reflexology offers. By working on reflex points, a trained reflexologist can help:
Reduce Stress: Foot reflexology promotes relaxation, easing away the tension and stress that accumulates in our bodies.
Improve Circulation: By stimulating blood flow, reflexology can boost overall circulation, aiding in the body's natural healing processes.
Enhance Balance: Reflexology aims to restore balance and harmony within the body's systems, potentially improving sleep, digestion, and more.
Alleviate Discomfort: Many individuals find relief from common discomforts like headaches, back pain, and digestive issues through reflexology.
Enhance Well-Being: Regular sessions can enhance your overall well-being, leaving you feeling energized, grounded, and in tune with your body.
The Reflexology Experience
A typical reflexology session involves comfortably reclining in a peaceful, serene environment. Your skilled reflexologist will assess your feet, identifying any areas of tension or imbalance. Then, using a combination of gentle pressure and specific techniques, they will work on the reflex points, often creating a profoundly relaxing experience.
What sets foot reflexology apart is its holistic approach. While it focuses on the feet, its benefits extend far beyond. As the feet are regarded as a microcosm of the entire body, each session can bring about a sense of balance and harmony that permeates your being.
Why Choose Foot Reflexology?
Natural Healing: Foot reflexology is a non-invasive, drug-free approach to well-being, allowing your body to tap into its own healing abilities.
Stress Reduction: In our busy lives, the relaxation and stress relief provided by reflexology are invaluable.
Complementary Therapy: Reflexology can complement other treatments and therapies, enhancing their effectiveness.
Personalized Care: Reflexologists tailor each session to your specific needs, ensuring a personalized and deeply therapeutic experience.
Holistic Health: Beyond physical benefits, reflexology supports emotional and mental well-being, fostering a holistic sense of balance.
Step into Serenity with Foot Reflexology
Discover the healing magic of foot reflexology and embark on a journey to holistic well-being. Reconnect with your body's inner wisdom, alleviate stress, and embrace a profound sense of balance and relaxation. Let each step you take be a step towards rejuvenation and inner harmony with the ancient art and science of foot reflexology. Your well-being awaits, one soothing touch at a time.