Unlock Your Child's Full Potential with Holistic Brain Development!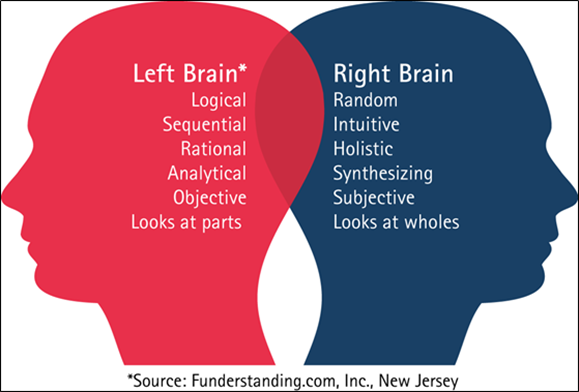 Introduction: As parents and caregivers, we all want the best for our children. Imagine a world where your child's mind thrives, where creativity soars, and where they grow into their brightest, happiest selves. Welcome to the world of holistic brain activation for children!
Body:
1. Nurturing Young Minds:
Holistic brain activation for children isn't just about academics; it's about fostering well-rounded development that lasts a lifetime.
2. Boost Cognitive Abilities:
Watch as your child's learning abilities and problem-solving skills reach new heights, setting them up for success in school and beyond.
3. Unleash Creativity and Imagination:
Give your child the tools to become the next young innovator, artist, or storyteller. Holistic brain activation encourages boundless creativity.
4. Confidence and Emotional Resilience:
Empower your child with the emotional strength to navigate life's challenges with grace and confidence.
5. Happy and Harmonious:
Experience the joy of a happy, well-balanced child who is not only academically successful but also emotionally fulfilled.
6. Parent Testimonials:
Hear from parents who have witnessed remarkable transformations in their children's lives through our holistic brain activation program.
7. Our Child-Centric Approach:
We use age-appropriate techniques, games, and activities designed to engage and activate young minds.
8. Try It Risk-Free:
Give your child the gift of holistic brain activation with our free trial. Witness the difference firsthand!
9. Join Our Parenting Community:
Connect with other parents and caregivers who are on the same journey. Share experiences, tips, and support.
10. Expert Guidance:
Our team of child development experts is dedicated to ensuring your child's success every step of the way.
11. Affordable Options:
Holistic brain activation for children is within reach. Explore our pricing options and choose the plan that suits your family.
12. Invest in Their Future:
You hold the key to your child's brighter, happier future. Take the first step today.
Key benefits form the course:
1. Super powerful Memory
2. Enhanced Concentration
3. Enhanced Focus
4. Higher Absorption capabilities
5. Emotional Stability
6. Develops intuitive power
7. High Self confidence
8. Fosters Creativity & Imagination
9. Positive impact on Reading/writing speed (WPM)
10. Improved Decision making 
11. Better Performance in Academics, Sports and Extra curricular Activities, thus, enhancing one's own individual skills
12. Ultimately, Left/Right BRAIN gets balanced that helps use more power of the Brain effectively and efficiently
13. All the 5 Senses become Super powerful.
What do we do?
Our classes include meditation sessions, brain gym, exercises to activate the whole brain and fostering positive environment for the child, so he/she starts living in his/her fullest potential. We have specially curated sound healing sessions and centering practices to calm the child's mind and increase focus. We have also enabled a graphology add on course, which will help us understand our child's personality traits better. 
As a result of mid brain activation, the child is more connected to his senses, which let's him/ her identify colours, numbers, shapes, images and read blindfolded. His/her intuition on touching an object helps them identify its visual properties without seeing them. 
We believe activating a child's mid brain in the early years, can help them be a emotionally stable, more connected to themselves and the environment, more focused and can enable them to discover & develop their multiple intelligence naturally.
We also have an orientation session for parents where we share the importance of positive environment for the child. Its important for us to believe in the greatness of the child, for the child to be great. Children are naturally capable of everything, let's just provide the right environment. 
To foster calm, confident and smart children, join us.
For Age: 7 to 15 years
Total Classes: 12
Timing : 10 am to 1 pm, every Sunday
Call to Action: Give your child the gift of holistic brain activation and set them on a path to a brighter, more fulfilled future. Click below to start your child's journey today.